"My practice as a painter has become a vehicle for enquiry. The curiosity of the essence of existence and the elements of nature have intrigued me, whereupon I have explored the purpose of life and the Omnipresent."
British contemporary artist, Aisha Cahn's work is a hybrid of her eastern heritage, conviction of the belief in God, and being inspired by western abstract expressionist artists. Aisha's work is about the Creation of the Universe, and its Creator, Her inspirations are drawn from the sacred scriptures, on the universal themes of faith, science and art. Her love for the Arabic language and Arabic calligraphy has influenced her to express the Presence of God in a form, where the hidden purpose becomes clear when the viewer develops a state of contemplation while trying to make sense of this beautiful, stylised and angular form of text.
Her work reveals her deep spirituality and philosophical nature in the form of conceptual contemporary art.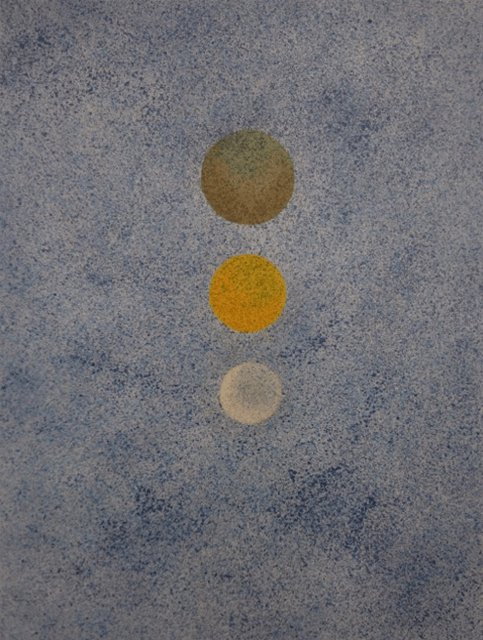 Architecture is a form of art and science, creating physical structures of lines and divisions. To express these divisions in her work she has drawn on observations of architectural structures that surround man living in an urban environment.…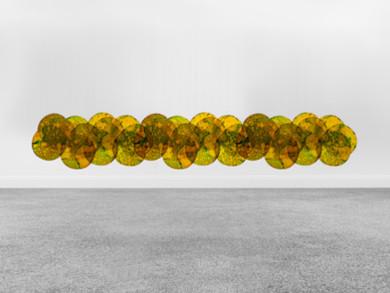 Embrace at the Saachi Gallery 2017
Bringing together the disciplines of faith and science, Embrace looks at the science within cells, bringing a beautiful coalescence of works together to form the exhibition!
Embrace helped to raise money for the UCL Institute of Immunity and Transplantation.